Coffs Harbour Accommodation Search
For Cheap, Luxury or Discount Hotels around Coffs Harbour
Welcome to the ultimate guide to the best accommodation options in and around the picturesque region of Coffs Harbour in New South Wales, Australia. Whether you're a solo traveler, a couple or a family searching for the perfect place to stay during your visit to this beautiful destination, we have got you covered.
1. The Observatory Holiday Apartments
Located in the heart of Coffs Harbour, The Observatory Holiday Apartments is a perfect base for exploring the region. The apartments offer stunning views of the harbor and easy access to nearby beaches and attractions like the Big Banana.
2. BreakFree Aanuka Beach Resort
For those seeking a secluded getaway surrounded by nature, BreakFree Aanuka Beach Resort is a great pick. The resort sits upon a gorgeous landscaped property with access to its beach via a private pathway.
3. Pacific Marina Apartments
The Pacific Marina Apartments in the exclusive suburb of Sapphire Beach offers luxury accommodation for families and couples. Spend your days exploring local attractions such as the rainforest walks and the Solitary Islands Marine Park, and evenings in the comfort of your own apartment.
4. Opal Cove Resort
If you're looking for a resort style stay, the Opal Cove Resort is perfect. The property features a wide range of accommodation options from deluxe suites to self-contained villas with stunning views of the Pacific Ocean. It boasts an impressive list of amenities- including three swimming pools, tennis courts, and plenty of other activities within the resort.
5. Park Beach Resort Motel
This motel accommodation option offers affordable accommodations suitable for those traveling on a budget. Located near the beach, the Park Beach Resort Motel is an ideal place to stay if you're looking for easy access to the seafront and the tourist attractions in the area.
These are just a few examples of the best accommodation options in and around Coffs Harbour, New South Wales. No matter where you choose to stay, you're sure to experience a memorable time in this stunning region of Australia.
This is the worlds leading discount accommodation cross search engine

save up to 80%


This is the same set of services most travel agents use, Free to bookmark and share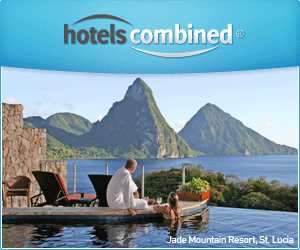 This is the site for Coffs Harbour New South Wales . Are you searching in the right Australian Region?
MOVE PORTAL